Manufacturing
Keyal Group is a family business based out of Birgunj. The majority of our manufacturing concerns are in and around Birgunj.
Narayani Rolling Mills (P) Ltd
Keyal Group's first foray in the manufacturing sector, Narayani Rolling Mills, was established in 1993.
Started as a simple Tor Steel (CTD Reinforcement bars) producing mill, over time production expanded and now the mill delivers different varieties of finished steel:
Flats
Angles
Plains
Squares
Eco bars
Our commitment to quality production was rewarded when we were given the authorization to use the prestigious NS mark by the Nepal Bureau of Standards for our Tor Steel (2001) and TMT bars (2009).
Narayani Rollings Mills slogan is YUGON YUGON VISHWAS which means Belief Continued From Generation To Generation –we believe in consistent, uncompromised quality at good value.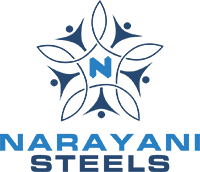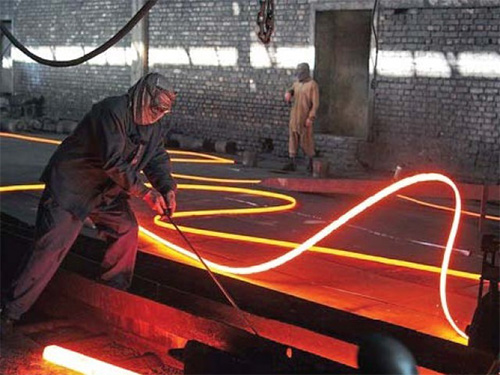 Products
| Torkari | Sections |
| --- | --- |
| 4.75mm / 7mm | Full range of Flats, Angles, Plains, Squares, Heavy structure like I-beams & channels in varied sizes |
---
Narayani Ispat Pvt Ltd
Keeping in mind the increasing demand for TMT bars in Nepal, our inability to fully service the same and the need to keep up with the latest technological advancements in the field, we have set up an automatic continuous rolling mill with induction furnaces for producing our own billets.
This plant has increased our production capacity of finished long steel products manifold and helped us meet the demand for our product in the market.
Products
TMT bars
8mm / 10mm / 12mm / 16mm / 20mm / 25mm / 32mm
---
Shree Krishna Steel Industries (P) Ltd.
Due to an increased demand for iron and steel products across the country, we expanded our portfolio in the iron and steel sector. We opened Shree Krishna Steel Industries in 1996 and started manufacturing black pipes and sheets. With modest beginnings as a simple shearing unit, Shree Krishna Steel now has two tube mills, two shearing machines and leveller and a shutter profile machine. We are now able to offer black pipes up to 6" in various thicknesses.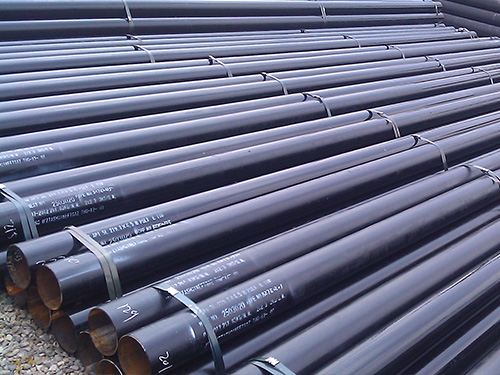 Products
| Black Pipes | Sheet | Shutter profile |
| --- | --- | --- |
| 0.5" to 6" in various thicknesses | up to 25mm | Shutter profile and its components/accessories like Guide/Side Channel, Lock Plate |
---
Narayani Strips Pvt. Ltd
Narayani Strips is a galvanized and color-coated sheets (both corrugated and plain), black pipes and stainless steel pipes manufacturing company.
The project has two separate divisions. The first division is an integrated cold-rolling project equipped with cold rolling mill, galvanizing line and color-coating line. The second is a tube mill division where we manufacture black pipes and stainless steel pipes. The project has been set up using state-of-the-art technology, keeping in mind the latest advancements in the field.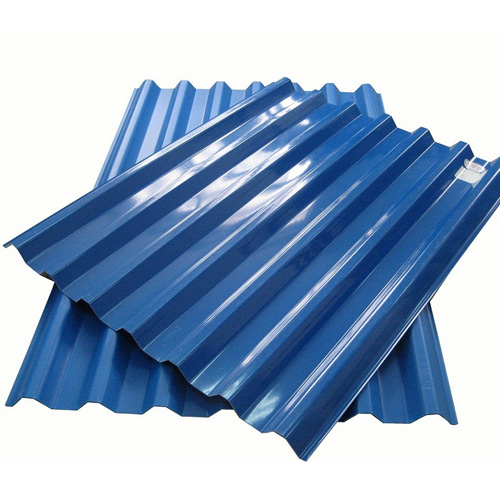 ---
Narayani Steels Pvt Ltd and Gorkha Wire Industries Pvt Ltd
With an aim to expand our product portfolio and to be a 1-stop shop for the finished steel needs of our customers, we decided to set up a manufacturing unit for steel wire related products. We currently manufacture HB wire, Galvanized (GI) wire, Gabion boxes, Barbed wire, Nails and MS and GI welded mesh.
---
Star Cement Udyog (P) Ltd.
In 2002 we set up Star Cement Udyog, adding further to our portfolio of contruction material manufacturing. Our clinker grinding unit manufactures PPC, PSC and OPC cement. The main brands under this unit are Aarti Cement (PSC), Camel Cement (PPC) and Shikhar Cement (OPC). In recogntion of the quality of our cement, we have been awarded the NS mark for our OPC cement in the year 2013 and for our PSC and PPC cement in 2014.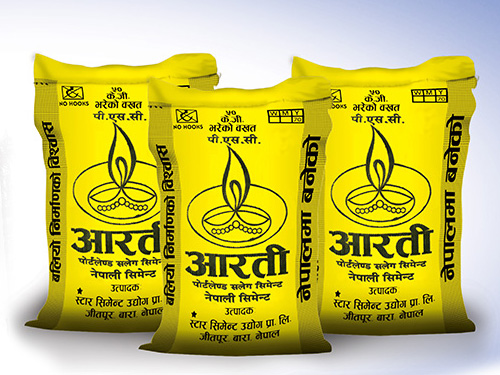 ---
AAC Blocks Industries Pvt Ltd
After the devastating earthquake that shook our country in 2015, we decided to bring earthquake resistant, light weighted Aerated Autoclave Concrete Blocks in the market. Produced with latest technologies, this block has many benefits over the traditional red brick. Our brand Eco Blocks is synonymous with high quality product in this segment.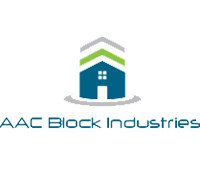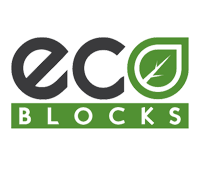 ---
Agro based Industries
Having been in the food grain trading business for a while, we as a group felt that in order to continue our business in the sector we needed to enter into agro based/food grain manufacturing units as well. So we decided to set up two plants in this sector, one an animal feed industry, as poultry farming is a huge industry in nepal, and another a flour mill:





Gorkha Feed is a fully automatic 250 ton per day animal feed manufacturing plant. We started production in August 2016. We manufacture poultry, cattle and fish feed under the 'अनुपम' brand name.




Narayani Food Product Pvt Ltd
We have recently started pulses manufacturing unit and we will be producing different kinds of yellow peas, red lentils, toor dal, etc.